Queen of Rum Row? The five mast­ed aux­il­iary lum­ber schooner Malahat
- Oil paint­ing by W. McMurray, 1989
Courtesy of Vancouver Maritime Museum col­lec­tion #2004.0105.0001
Don't Never Tell Nobody
Nothin' Nohow:
The Real Story of West Coast Rum Running
Captain Charles Hudson who served as Marine Superintendent Manager, or "shore cap­tain," of Consolidated Exporters, the big liquor ex­port con­sor­tium work­ing out of Burrard Inlet, claimed that while pro­hi­bi­tion was un­der­way through­out the U.S., the local rum run­ning trade proved to be the eco­nom­ic sav­iour of the city of Vancouver. As he told oral his­to­ri­an Imbert Orchard, "We op­er­at­ed per­fect­ly legal­ly. We con­sid­ered our­selves phil­an­thropists! We sup­plied good liquor to poor thirsty Americans … and brought pros­per­i­ty back to the Harbour of Vancouver which was in the midst of a real de­pres­sion, with log­ging, fish­ing, min­ing, etc. in the dol­drums. It took rum run­ning to keep in­dus­try going, es­pe­cial­ly on the wa­ter­front. The tremen­dous mon­eys paid out to in­dus­try in Vancouver were never known to the av­er­age cit­i­zen. We spent a fab­u­lous amount of money build­ing boats; pur­chas­ing and over­haul­ing en­gines; buy­ing food and sup­plies for our ships; using the ship­yards for over­haul and in wages for the crew and fuel."
And here's Captain Charles Hudson to ex­plain how it all worked himself.
Audio cred­it: Hudson, Captain Charles. Rum-run­ning in­ter­views: tape 1. Sound Records: Ron Burton in­ter­views: T4407:0001; Imbert Orchard 196? in­ter­view: T4255:0039. British Columbia Archives and Record Services
Harbour Publishing, Fall 2018 release
70 photographs and maps
Shortlisted by the University of British Columbia Library and Pacific Bookworld News Society for the an­nu­al Basil Stuart-Stubbs Prize for Outstanding Scholarly Book on British Columbia.
Canadian Nautical Research Society Keith Matthews award for books Deserving Special Recognition.

Gold Medal in the History Category: Independent Publishers Book Awards, U.S.A.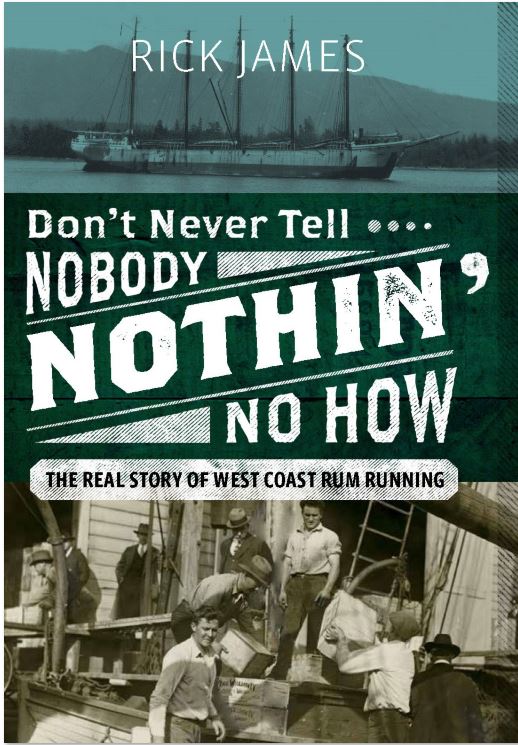 Don't Never Tell Nobody
Nothin' Nohow:
The Real Story of West Coast Rum Running
At the stroke of one minute past mid­night, January 17, 1920, the National Prohibition Act, the Volstead Act, was of­fi­cial­ly de­clared in ef­fect through­out the United States of America. From 1920 to 1933 the man­u­fac­ture, sale, im­por­ta­tion and trans­porta­tion of al­co­hol re­mained il­le­gal. Prohibition had al­ready proved a bust in British Columbia so it didn't take long be­fore fleets of ves­sels, from weath­er-beat­en old fish boats to large ocean-going steam­ers, began fill­ing their holds with liquor to de­liv­er their much-val­ued cargo to their thirsty neigh­bours to the south.
Using first-hand ac­counts of old-time rum-run­ners and ex­ten­sive re­search re­ly­ing on both pri­ma­ry and sec­ondary doc­u­men­ta­tion and the often sen­sa­tion­al news­pa­per cov­er­age of the day, Don't Never Tell Nobody Nothin' No How ex­plains what re­al­ly went down along the west coast of North America dur­ing the Yanks "Noble Experiment." Contrary to pop­u­lar per­cep­tion, rum run­ning along the Pacific coast wasn't dom­i­nat­ed by vi­o­lent and sen­sa­tion­al en­coun­ters like those por­trayed on T.V. or in the movies. Instead, it was gen­er­al­ly car­ried out in a rel­a­tive­ly civ­i­lized man­ner, with an oh-so-Canadian po­lite­ness by British Columbia based op­er­a­tors. Indeed, most in­volved in the trade op­er­at­ed well with­in the law. But still, there were the odd shootout, hi­jack­ing and even a par­tic­u­lar­ly grue­some mur­der as­so­ci­at­ed with the business.
Advance Praise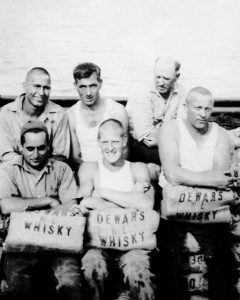 "It's high time that a metic­u­lous­ly re­searched book on rum run­ning was writ­ten and Rick James has skill­ful­ly cre­at­ed the de­fin­i­tive work which both en­ter­tains and acts as a solid his­tor­i­cal reference…It's a de­light to read."
~ John MacFarlane, di­rec­tor, The Nauticapedia Project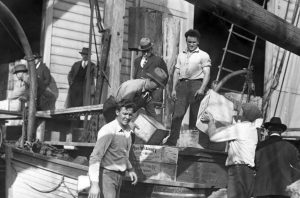 "Writer, ship­wreck re­searcher and his­to­ri­an Rick James opens a new chap­ter in mar­itime his­to­ry with this insider's view of the men and ships that spurred B.C. into a lead role as booze sup­pli­er to thirsty pro­hi­bi­tion-bound Americans. James fol­lows the trail of rum and money from the board­rooms of Vancouver's ship­ping com­pa­nies to the float­ing is­lands of liquor an­chored off Oregon and California. Along the way, for­tunes are made and gov­ern­ments top­ple. A stir­ring ad­ven­ture, from start to finish."
~ David Rahn, pub­lish­er, Western Mariner: The Magazine of the Coast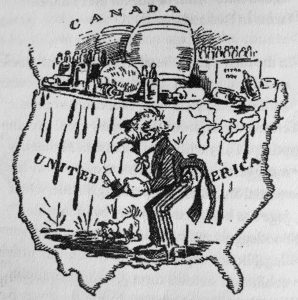 "Rick James is a mas­ter storyteller…He has writ­ten a book many thought could never be writ­ten. In doing so, he brings a colour­ful 'wet' bit of mar­itime his­to­ry to life."
~ James Delgado, au­thor and for­mer di­rec­tor, Vancouver Maritime Museum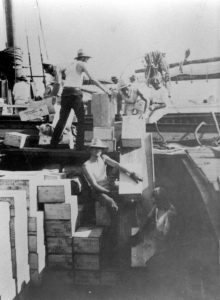 "James, who has a few smug­gling ad­ven­tures of his own…portrays the mariners and busi­ness­men in­vestors in Canadian rum-run­ning en­ter­pris­es on the Pacific coast as far less vi­o­lent and mob con­nect­ed than their American col­leagues. Whether or not read­ers are per­suad­ed by this ac­count of rel­a­tive Canadian in­no­cence, they are sure to enjoy this en­gag­ing slice of true crime his­to­ry on the Pacific coast."
~ Tom Sandborn book re­view, Vancouver Sun, September 8, 2018
Print edi­tions
Available in Canada October 2018
Available in the USA March 2019
Ebooks
Available in Canada October 2018
Internationally March 2019
Don't Never Tell Nobody Nothin' Nohow: The Real Story of West Coast Rum Running can be or­dered at book­stores through­out Canada and the USA
It can also be or­dered from Indigo, amazon.ca and amazon.com
If you'd like an au­to­graphed copy, feel free to con­tact Rick.
Ebooks can be or­dered from Amazon (Kindle)